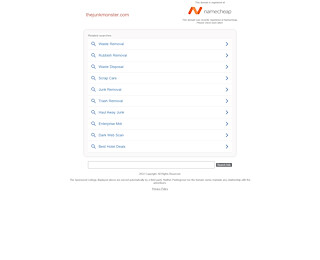 Got too much junk to haul in your trunk? Never fear, because the Junk Monster is here. We provide courteous
junk hauling Martinsburg
and surrounding areas. You will be glad to know that we manage to recycle more than seventy percent of the stuff we haul away. Call 540.550.JUNK (5865)
Old and unused appliances, furniture, and other unwanted things can create clutter in your home, affecting its overall appearance and your well-being. Instead of letting useless items occupy space in your property, consider getting the help of a junk hauling Martinsburg service. Cleaning up is a lot easier when you let professionals do it.
Some local junk shops offer junk hauling services, but you need to make sure that they are trustworthy and can work fast. Not all junk hauling companies are trained and qualified to remove waste from specific areas. Make sure that you are working with the right people. Check their credentials and experience.
Some junk removal companies may only care about clean-up and hauling without considering their surroundings. If you care about the environment, consider eco-friendly junk hauling Martinsburg services like what we're offering here at The Junk Monster. Some old and damaged appliance or pieces of furniture may have some harmful elements in them, which may spill or scatter and harm you and the environment if they are improperly hauled and disposed of, so they need to be removed properly and carefully.
The Junk Monster is an eco-friendly and full-service junk removal specialist operating throughout the Tri-State area and Virginia. We offer the lowest possible prices in commercial and residential clean-up and junk removal services. Our client list includes commercial property managers, business owners, contractors, residential property managers, realtors, and homeowners. Simply call 540-550-JUNK to get started and we'll do the job for you. Find out more about our service in this website.