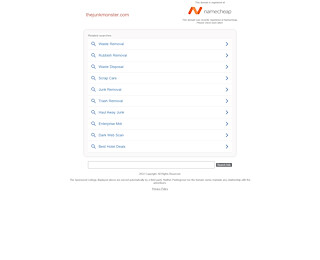 Tired of seeing that old broken refrigerator in your yard? It's quite unsightly, not to mention a hazard to neighborhood kids. Call the Junk Monster for expert, courteous
junk removal Martinsburg
and nearby areas. We're ready to haul your junk away today. Call 540.550.JUNK (5865)
Many unwanted things can turn up in your home when you do your annual spring cleaning. Don't know how to get rid of them? A company providing junk removal Martinsburg services can help you out. This type of company specializes in quick removal and cleanup of the junk in your home. This means you can save time, reduce effort in cleaning up, and have more space.
Unwanted items such as unused toys, clothing, household appliances, pieces of furniture, and many others could either be disposed of or donated to charity. Some junk removal companies make it easier for you to donate things you no longer need but can still be used by others. The Junk Monster is one junk hauling company of choice that supports The Salvation Army and Goodwill, and you get donation receipts for tax benefits if you call us for junk removal.
If you want your old things donated to charity via a junk removal service, you need to make sure that they are clean and still in good condition. Severely damaged and hazardous items should automatically be disposed in a systematic way that won't harm the environment. Call The Junk Monster to get started on an eco-friendly but reasonably priced junk removal service in Martinsburg.
We are a full-service junk removal Martinsburg company based in Virginia and operating throughout the Tri-State area. We offer both commercial and residential junk removal and clean-up with the lowest prices possible. Homeowners, commercial property managers, and realtors are some of our respected clients. We are very proud of our upfront rates, on-time service, clean trucks, and our friendly, uniformed team. Get in touch with us at 540-550-JUNK or learn more about us in this website.